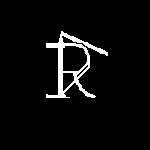 Despair is the pieces with hate, cold, lying and mutilation. Despair is born on hate when his family were crafty destroy after the betrayal of Pala Iot Legends. Despair is cold when he was with Pala Iot Legends during his excavation and extinct his traitors. Despair was revive lying to Pala Iot Legends grave after the supervision of Tisoy Legends' wife graveyard on beach as replacement to impure reincarnation. Despair power is mutilate the opponent by the power of Change of Despair.
Despair was born with hatred, cold with Pala Iot Legends, lying on Elize Samonte's grave, and mutiliating enemies with the power that you can use all-move technique in ascending order. If you control her as pawn you must move it very first because his power starts very small until big power is ready. If you control her as rook you need to find the right position to evade and trick the enemy in order to take away from it. If you control her as knight like she is, you can use the normal move and evolve move to defeat Nine Knight's unlimited move or you can exposed to the opponent territory with the queen. If you control her as bishop you need to resume moving and tail the opponent as soon as possible if the next one is very high and powerful move. If you control her as queen this is the last chance and the final blow to destroy the king until its too late and she also important tool to sacrifice herself for good. If you control as king do not move until the original king of yours is safe, however if the king was killed this game is ended if she moves for that turn. Due to its poor attack in two episodes you can understand about this thing is weak but it is effective to the enemies could trap here.
To be coming on January 2013 tier list.
LanguagesEdit
Japan - (絶望 - Zetsubō)
China - (絕望 - Juéwàng)
Philippines - kawalan ng pag-asa
Spain - desesperación
France - désespoir
DifferencesEdit