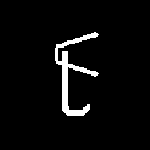 Sling Boomerang was created by Nortis Legends when he starting create his own legend to be higher member. Sling Boomerang doesn't exist if without Nortis Legend. And he start make friends with his ally in the game. His skill can return move or last move. He is not possible to kill by anything except he reaches the fortress for his absolute goal. The master will soon the freedom came with the three people holding a grudge against the leader.
Sling Boomerang never loses the game in the high risk whatever. Sling Boomerang can penetrate the opponent crack movement. Try not to move and be killed because his skill is logical as ever. You can move back not to captured it is to double kill if you are capture. Sling Boomerang is not useless pieces and trying the king to lure for the defense it might be the assistance cannot broken through it may be done quickly to realize. Be quick by the defense it send you to lose support to the other allies.
In October 2012: He was placed 17th place in Kills and Experience. Because of its lowest ranking when he make his debut in Episode 4 that made its worst performance in the game, because it was already taken by the two legends to defeat one legends consecutively. This will make the very low pieces with Illusion as F tier forever this month.
LanguagesEdit
Japan - (スリングブーメラン - Suringubūmeran)
China - (吊帶自食其果 - Diàodài zìshíqíguǒ)
Phillipines - tumirador na bumerang
Spain - honda bumerang
France - écharpe boomerang
DifferencesEdit